sedak isosecure®: insulating glass for special requirements

Clients choose sedak isosecure® whenever glazing not only has to protect against light, noise, and heat, but also hazards. sedak isosecure®, with laminated safety glass, provides shatterproof protection up to bullet resistance BR7.
sedak isosecure unites bulletproof protection and high performance in a modern insulating glass. The ingenious pane structure means a conventional polycarbonate system is no longer needed – both outer panes are made of glass:
– the high aesthetic appeal of the transparent material is maintained
– scratch resistance: makes glass easier to handle and clean
– better fire safety rating
– available as float and heat-strengthened glass
This innovative insulating glass can be combined with standard solar control and heat insulation layers, thus complying with modern energy standard requirements.
sedak isosecure is certified for float and heat-strengthened glass and is suitable for glass façades on challenging buildings with a high level of protection. It pro-
vides shatterproof protection up to a level of bullet resistance BR7 as per EN 1063.
The innovative bulletproof glass structure is available as flat or curved insulated glass up to 3.6 x 20 meters.
Insulating glass thicknesses for sedak isosecure® - flat
– BR4 NS: 115 kg / sqm, thickness1 64 mm
– BR6 NS: 150 kg / sqm, thickness1 79 mm
– BR7 NS: 200 kg / sqm, thickness1 100 mm
Insulating glass thicknesses for sedak isosecure® - curved
– BR6 NS: 175 kg / sqm, thickness1 89 mm
– Radius: from 1 m to ∞
These specifications apply to certified standard structures.
Thicker structures needed for structural reasons, for example,
may require a new ballistic test.
1 including spacer
Example structure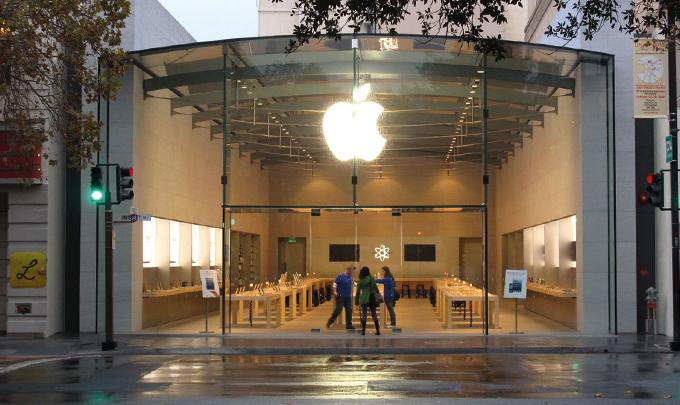 Apple Store Palo Alto
Bohlin Cywinski Jackson
Bauzeit 2007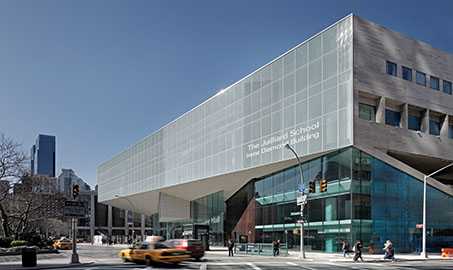 Alice Tully Hall
Diller Scoido + Renfro LLC.
Bauzeit 2009