sedak isopure®: "it looks like glass, glass and glass"
Modern lamination techniques and glass formats of up to 20m create an almost seamless effect for large-scale all-glass facades and roofs. Previously, this effect could only be achieved using laminated safety glass, but sedak isopure® now makes this possible with insulating glass, too.
sedak isopure® makes the usual butt joints seem to disappear. Instead of the conventional joint of up to four centimeters of black plastic spacer and silicone, glass spacers are used on the two visible sides.
A conventional edge compound for insulating glass is used in the horizontal joints that are not visible after assembly in warehouse construction, and keeps the space between the panes dry. The result is an almost uninterrupted overall effect with maximum transparency, all while retaining the technical properties of insulating glass.
In addition to high quality standards in terms of workmanship and appearance, the glass spacer also meets the required Ug-values. sedak isopure® is filled with argon gas and can be combined with several coatings.
| | | | |
| --- | --- | --- | --- |
| 2layer insulating glass | | | |
| Coating: Low-E or sun 70/37 | Ug-value argon (W/qmk) | Ug-value air (W/qmk) | SGHC g-value (sun70/37) |
| Dimensions spacer | | | |
| 10mm | 1.4 | 1.8 | 0.39 |
| 12mm | 1.3 | 1.6 | 0.39 |
| 14mm* | 1.1 | 1.5 | 0.38 |
| 16mm | 1.0 | 1.4 | 0.38 |
| | | | |
| 3layer insulating glass | | | |
| Coating: Low-E and sun 70/37 | Ug-value argon (W/qmk) | Ug-value air (W/qmk) | SGHC g-value (sun70/37) |
| Dimensions spacer | | | |
| 2 x 10mm | 0.8 | 1.1 | 0.36 |
| 2 x 12mm | 0.7 | 0.9 | 0.36 |
| 2 x 14mm* | 0.6 | 0.8 | 0.36 |
| 2 x 16mm | 0.5 | 0.7 | 0.36 |
| | | | |
| *preferred | | | |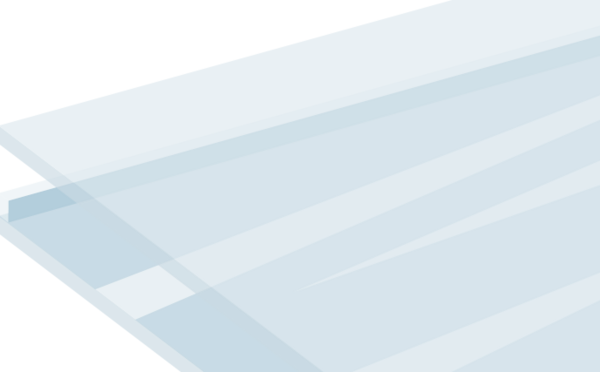 sedak isosun® shine
sedak isosun® neutral
sedak isosun® ultraselect
sedak isosun® bright
sedak isosun® shine

| | | |
| --- | --- | --- |
| type of coating | shine 40/22 | shine 40/22 |
| product name | sedak isosun® shine 40/22 | sedak isosun® shine 40/22 |
| glass makeup | 6/16/4 | 8/16/6 |
| nominal Ug-value, EN 673 | 1,1 | 1,1 |
| g-value (%) | 22 | 22 |
| light transmittance | 40 | 40 |
| LR-value ext. | 16 | 16 |
| LR-value int. | 12 | 12 |
| absorption ext. | 53 | 55 |
| absorption int. | | 1 |
| selectivity | 1,81 | 1,81 |
| shading Coefficient (g-value EN 410/0.80) | 0,28 | 0,28 |
| shading Coefficient (Solar Factor NFRC/0.87) | 0,25 | 0,25 |
| shading Coefficient (Solar Factor NFRC/0.80) | 0,24 | 0,24 |
| thickness (mm / inch) | 26 / 1.02 | 30 / 1.18 |
| weight (kg / lb) | 25 / 55 | 35 / 77 |
sedak isosun® neutral
| | | | | | | | | |
| --- | --- | --- | --- | --- | --- | --- | --- | --- |
| type of coating | neutral 50/27 | neutral 50/27 | neutral 69/37 | neutral 69/37 | neutral 70/39 | neutral 70/39 | neutral 73/42 | neutral 73/42 |
| product name | sedak isosun® neutral 50/27 | sedak isosun® neutral 50/27 | sedak isosun® neutral 69/37 | sedak isosun® neutral 69/37 | sedak isosun® neutral 70/39 | sedak isosun® neutral 70/39 | sedak isosun® neutral 73/42 | sedak isosun® neutral 73/42 |
| glass makeup | 6/16/4 | 8/16/6 | 6/16/4 | 8/16/6 | 6/16/4 | 8/16/6 | 6/16/4 | 8/16/6 |
| nominal Ug-value, EN 673 | 1,1 | 1,1 | 1,0 | 1 | 1 | 1 | 1,1 | 1,1 |
| g-value (%) | 27 | 27 | 37 | 36 | 39 | 38 | 42 | 41 |
| light transmittance | 50 | 50 | 69 | 68 | 70 | 69 | 73 | 72 |
| LR-value ext. | 9 | 9 | 12 | 12 | 12 | 12 | 10 | 10 |
| LR-value int. | 11 | 11 | 13 | 13 | 13 | 13 | 12 | 11 |
| absorption ext. | 48 | 50 | 31 | 35 | 33 | 36 | 32 | 36 |
| absorption int. | | 1 | 1 | 1 | 1 | 1 | 1 | 1 |
| selectivity | 1,85 | 1,81 | 1,84 | 1,83 | 1,79 | 1,79 | 1,74 | 1,73 |
| shading coefficient (g-value EN 410/0.80) | 0,34 | 0,34 | 0,46 | 0,45 | 0,49 | 0,48 | 0,53 | 0,51 |
| shading coefficient (solar factor NFRC/0.87) | 0,31 | 0,31 | 0,43 | 0,41 | 0,45 | 0,44 | 0,48 | 0,47 |
| shading coefficient (solar factor NFRC/0.80) | 0,29 | 0,29 | 0,39 | 0,38 | 0,41 | 0,4 | 0,45 | 0,44 |
| thickness (mm / inch) | 26 / 1.02 | 30 / 1.18 | 26 / 1.02 | 30 / 1.18 | 26 / 1.02 | 30 / 1.18 | 26 / 1.02 | 30 / 1.18 |
| weight (kg / lb) | 25 / 55 | 35 / 77 | 25 / 55 | 35 / 77 | 25 / 55 | 35 / 77 | 25 / 55 | 35 / 77 |
sedak isosun® ultraselect
Tabelle

| | |
| --- | --- |
| type of coating | ultraselect 62/29 |
| product name | sedak isosun® ultraselect 62/29 |
| glass makeup | 6:/16/4 |
| nominal Ug-value, EN 673 | 1.0 |
| g-value (%) | 29 |
| light transmittance | 62 |
| LR-value ext. | 10 |
| LR-value int. | 11 |
| shading coefficient (g-Value EN 410/0.80) | 0.36 |
| thickness (mm/inch) | 26/1.02 |
| weight (kg/lbs) 25/55 | |
sedak isosun® bright

| | | |
| --- | --- | --- |
| type of coating | bright | bright |
| product name | sedak isosun® bright | sedak isosun® bright |
| glass makeup | 6:/16/4 | 8:/16/6 |
| Ug-Nennwert EN 673 | 2.6 | 2.6 |
| g-Wert (%) | 60 | 57 |
| light transmittance (%) | 59 | 58 |
| LR-value ext. | 36 | 35 |
| LR-value int. | 38 | 37 |
| absorption ext. | 15 | 19 |
| absorption int. | 2 | 3 |
| selectivity | 0.98 | 1.01 |
| shading coefficient (g-value EN 410/0.80) | 0.75 | 0.71 |
| shading coefficient (solar factor NFRC/0.87) | 0.57 | 0.57 |
| shading coefficient (solar factor NFRC/0.80) | 0.56 | 0.55 |
| thickness (mm / inch) | 26 / 1.02 | 30 / 1.18 |
| weight (kg / lb) | 25 / 55 | 35 / 77 |