Apple Cube, 5th Ave, New York
Apple Cupe, 5th Ave, New York
realization of visions
The Apple Cube on 5th Avenue in New York is not only a highlight in terms of glass but also from an architectural point of view.
Bohlin Cywinski Jackson already set a striking and worldwide noted example when the cube was errected first. And back then, by erecting the glass cube, sedak already redefined the limits of what was feasible in the constructive glass construction.
About five years later, sedak was able to redefine the limits once again with a new glass cube. With the latest developments and innovations in the sector of glass contruction, the design, implemented in 2011, is transparent in an incredible way. The cube appears as a perfectly minimalist glass envelope. Every single facade consits of only three (instead of previously 18) laminated safety glass units of three layers with the exceptional size of 3.3m x 10.3m. The titan fittings connecting the panes to two passing through glass fins at the two vertical seams, are laminated in between the glasses for the first time and thus, hardly visible.
Analogously the rigid, self-supporting roof contruction does also consist of only three instead of 36 single elements. Inside the cube the all-glass staircase of the first errection in 2006 has been maintained.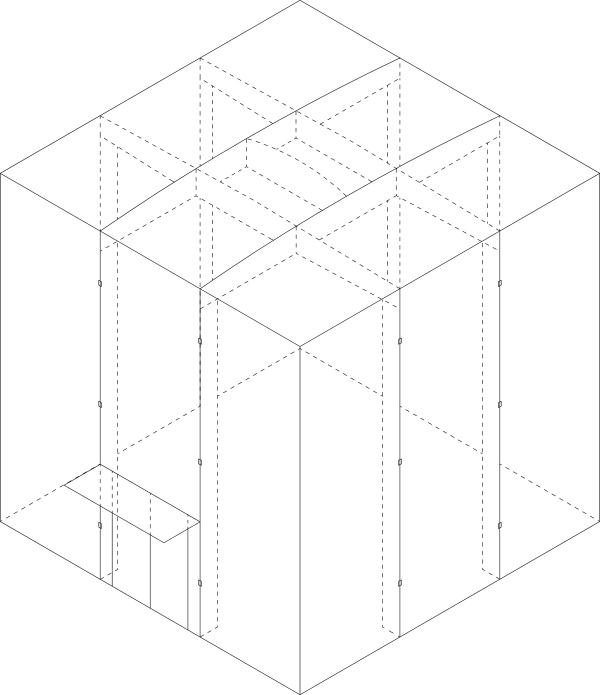 Apple Cube New York
12 x triple-glazing laminated safety glass with SG®-Interlayer
glasses in 3.3m x 10.3m